our biggest event of the year
Join us for the Beechcraft Heritage Museum's biggest event of the year – Beech Party! A fly-in like no other with amazing educators, pilots, and an array of vintage & modern aircraft.
October 17th - 19th, 2024
Aviation Affiliated Members | $50/day
Youth 18 & Under| $25/day
Children 11 & Under | Free
Every pilot, person, educator & enthusiast is welcome to Beech Party!
Beech Party is the Beechcraft Heritage's Museum annual event welcoming pilots and aviation enthusiasts from all across the globe. It is a family atmosphere with rare aircraft and renowned technical and historical experts. 2023 was a banner year with a 140+ aircraft ranging from Staggerwing's, Beech 18's, Baron's, Bonanza's, King Air, Queen Air, Musketeer, Sierra, Sundowner's, Cessna's and many other variety aircraft. Everyone and any type aircraft is welcome!
Frequently Asked Questions
Is there camping available?
Yes, we have the following options:
(8) RV Hookups (two 50 amp and six 30 amp): $50/night by RESERVATION.
RV Dry Camping: $30/night
Tent Camping: $30/night
We have (4) brand new Conestoga Private Showerhouse & Restrooms, along with portable showers and restrooms onsite during Beech Party
Are there any discounts?
Yes, if you fully register all three days and all catered meals (3 lunches and 3 dinners) before September 1, 2024, there is a 10% discount.
Is the Museum open during Beech Party?
No, the museum is closed to the public and open to registered Beech Party guests only.
Are you pet friendly?
Yes. We do ask that all pets be on a leash at all times, dining areas are not pet friendly, and pet owners are responsible for picking up after their furry friends.
Do you recommend rental car resources?
U-Save Rental Car 931-455-6066 and ask for Sonya Bryant.
We ask that you reserve rental cars through this preferred vendor. If you should book with Enterprise, please enter code 56M1227 under the Corporate Account Number of the reservation and follow up with the Tullahoma location 931.455.2511 and have them deliver your automobile to the museum and NOT to the FBO Tullahoma Regional Airport.
What is included in my daily ticket?
Full access to the flight line, all seminars, complimentary sodas & waters, free parking, and full access to the event campus. Catered meals are additional.
Are meals included?
On-site catered meals are available at an additional charge of: 
Lunch: $25

Dinner $45

Advanced registration for catered meals is REQUIRED.
We will have food trucks on-site all three days of the event.
Do you recommend any local hotel accommodations?
HOTEL INFORMATION: All guests must book their hotel rooms as soon as possible. They book up quickly!
What are the rates to attend Beech Party?
Museum Members: $45/day
Aviation Affiliates: $50/day

Aviation Affiliate is membership in AOPA, EAA, ABS, Staggerwing Club, etc

Non-Members or Non-Aviation Affiliates: $55/day
Youth (Ages 18 & Under): $25/day
Children (Ages 11 & under): FREE
Is my registration Refundable?
All registrations cancelled by September 15, 2024 are fully refundable. Regretfully, due to fixed event costs and prepaid catering, no refunds after September 15, 2024. 
Beech Party | 2023 Speakers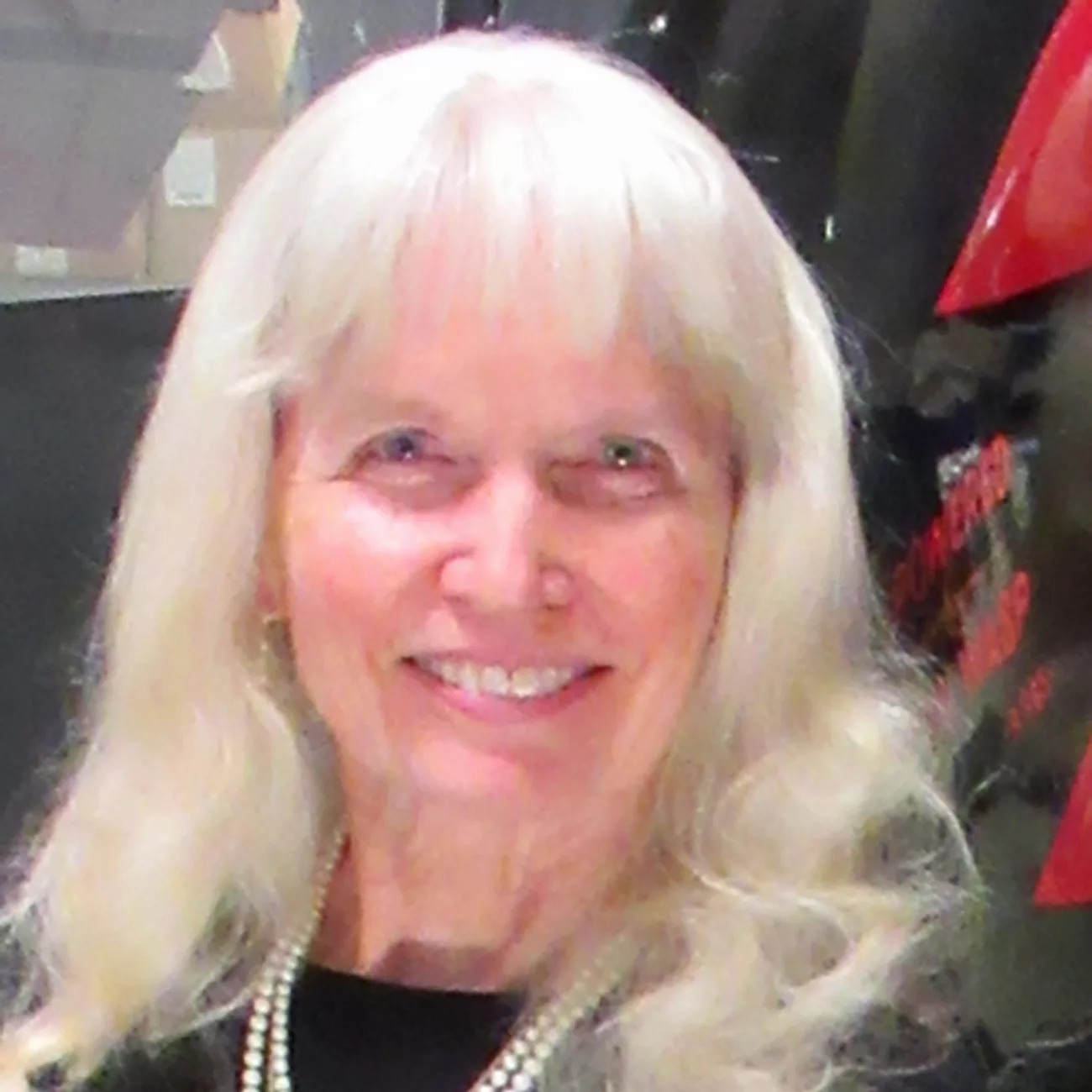 Speaker Bio
Sparky Barnes is an active pilot and longtime aviation author and photographer and has authored three aviation books. She personally restored her 1948 Piper Vagabond, which she flew as Tennessee Flag Bearer for the EAA's "50 Flags to Kitty Hawk" Centennial of Flight celebration, and also as an invited participant in the 2004 North Carolina Vintage Air Tour. Sparky was selected by Flying magazine and the EAA as the 2006 recipient of the Bax Seat Trophy, in recognition of her work which "communicates the excitement and romance of grassroots aviation." She holds a commercial glider certificate with private single engine land and sea ratings.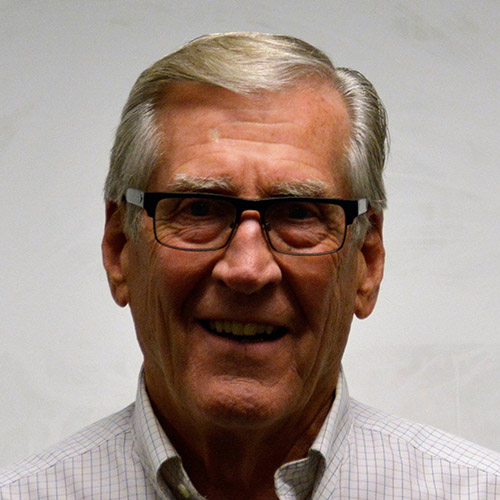 Former President, Beech Aircraft Corporation
Speaker Bio
In 1978 Mr. Braly joined Beech Aircraft as Plant Manager, producing single and twin-engine piston-powered aircraft. He held positions of increasing responsibility at Beech, including VP of Production, Manufacturing, Sr. VP of Operations, and President in 1990. Mr. Braly currently serves on the Museum's Board of Trustees and holds an MS in Physics from Colorado State University. Mr. Braly is an active, multiengine & instrumented-rated pilot with over 4,300+ hours as a pilot in command.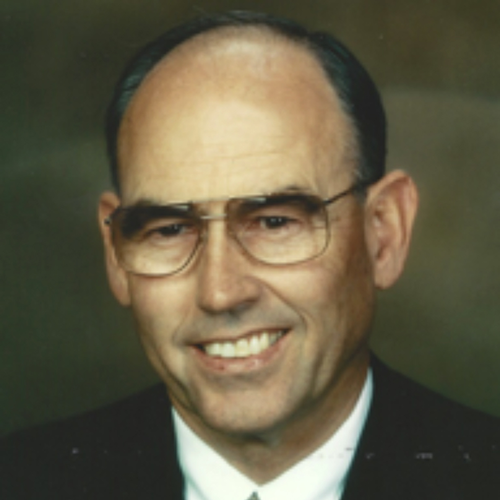 Former Beech Aircraft Corporation Executive
Speaker Bio
Don graduated from Oklahoma State University in 1964 before becoming a King Air Training Specialist for Beech Aircraft in Wichita, KS, and was named head of the Customer Training program in 1969, then head of sales and customer training programs in 1972. In 1975 he was appointed Director of Customer Support, a position he held for 13 years before being appointed VP of Product Marketing in 1988. Don ended his career at Beech Aircraft in 2003 (37 years) as VP of Customer Relations.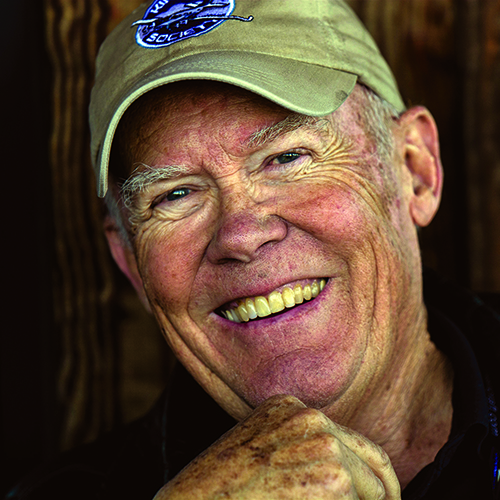 King Air Society president & author
Speaker Bio
Tom has been flying and instructing in King Airs for over 47 years, first at the Beechcraft factory and, since 1979, with his own company, Flight Review, Inc. He has been a corporate pilot and has flown worldwide, and is type-rated in the BE-300, BE-1900, Learjet, DC-3. He is a Gold Seal CFI and is the author of The King Air Book and the Director of Training for the King Air Academy. He and his wife, Pam, live in Cave Creek, AZ, and spend summer months in Westcliffe, CO.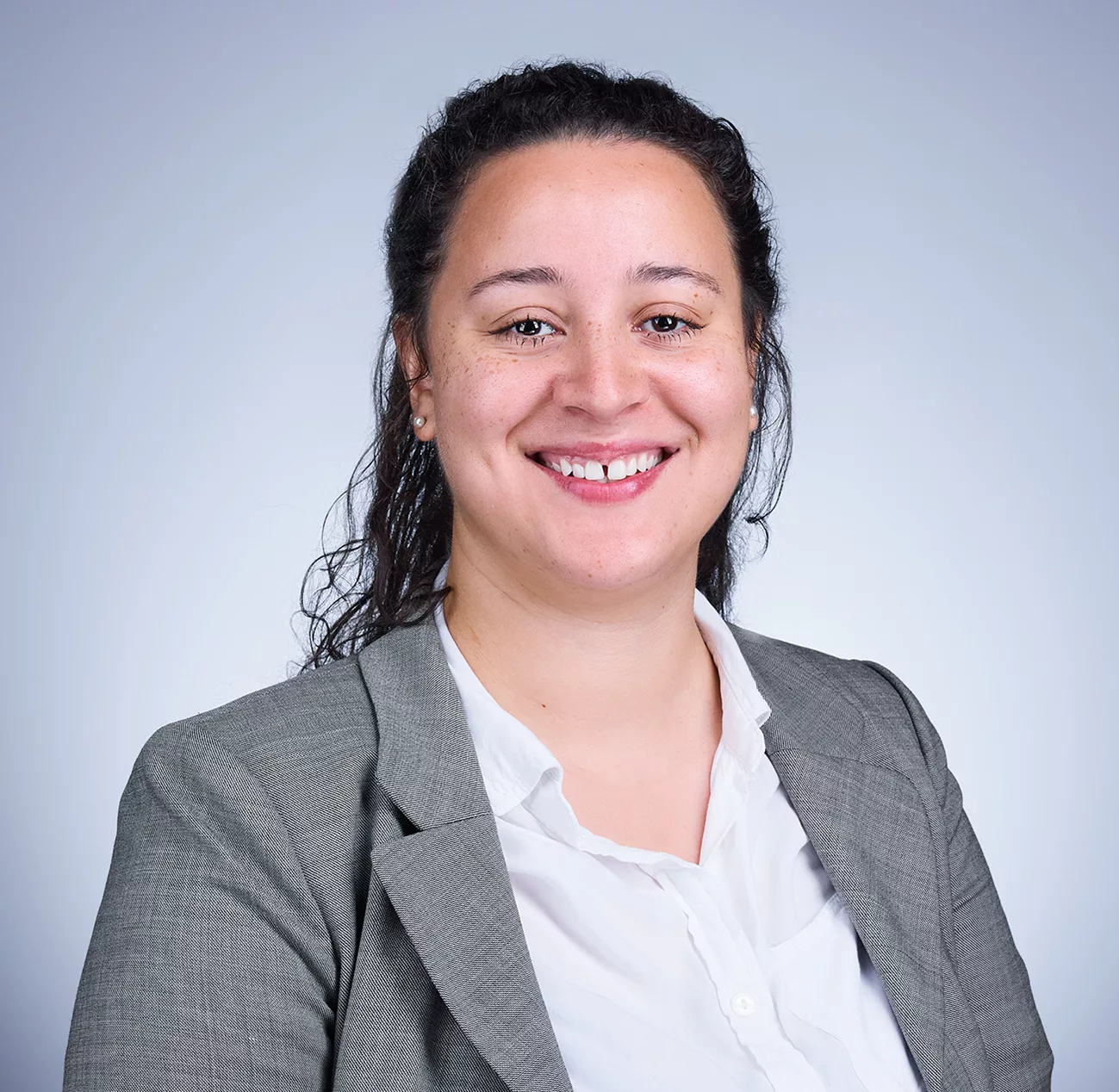 Fly clean nashville owner
Speaker Bio
Gracie Hayes is the owner of Fly Clean Nashville, a flourishing aircraft detailing
company that has served many private owners and corporate clients in Tennessee
since 2017. Gracie is a Nashville native and earned her Master of Business
Administration from TSU. Her aviation journey began when she took a position as the Business Development Manager of a flight school located at John C. Tune airport. She later served as the Operations Manager for an aircraft sales and management company before making the leap into full-time entrepreneurship. In addition to detailing planes and running her company, she enjoys immersing herself in the world of business aviation by writing about aviation-related topics and spending time at various airports meeting new people.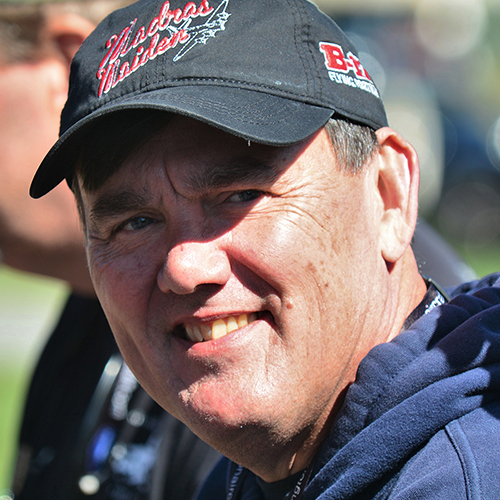 President, Twin Beech 18 Society & AT-11 Owner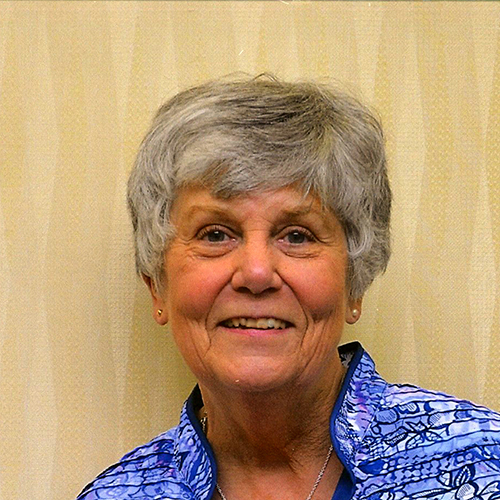 MUSEUM VOLUNTEER FOR OVER TWO DECADES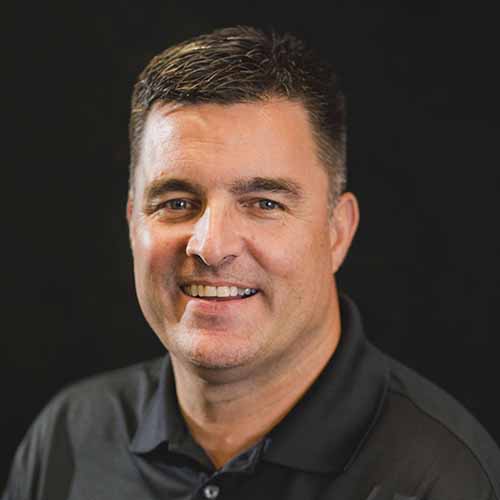 Director, American Bonanza Society
Speaker Bio
Whit Hickman, Executive Director of the American since 2011. A private pilot and ABS Life Member and Beechcraft Heritage Museum Life Member. Whit presently resides in Wichita, KS.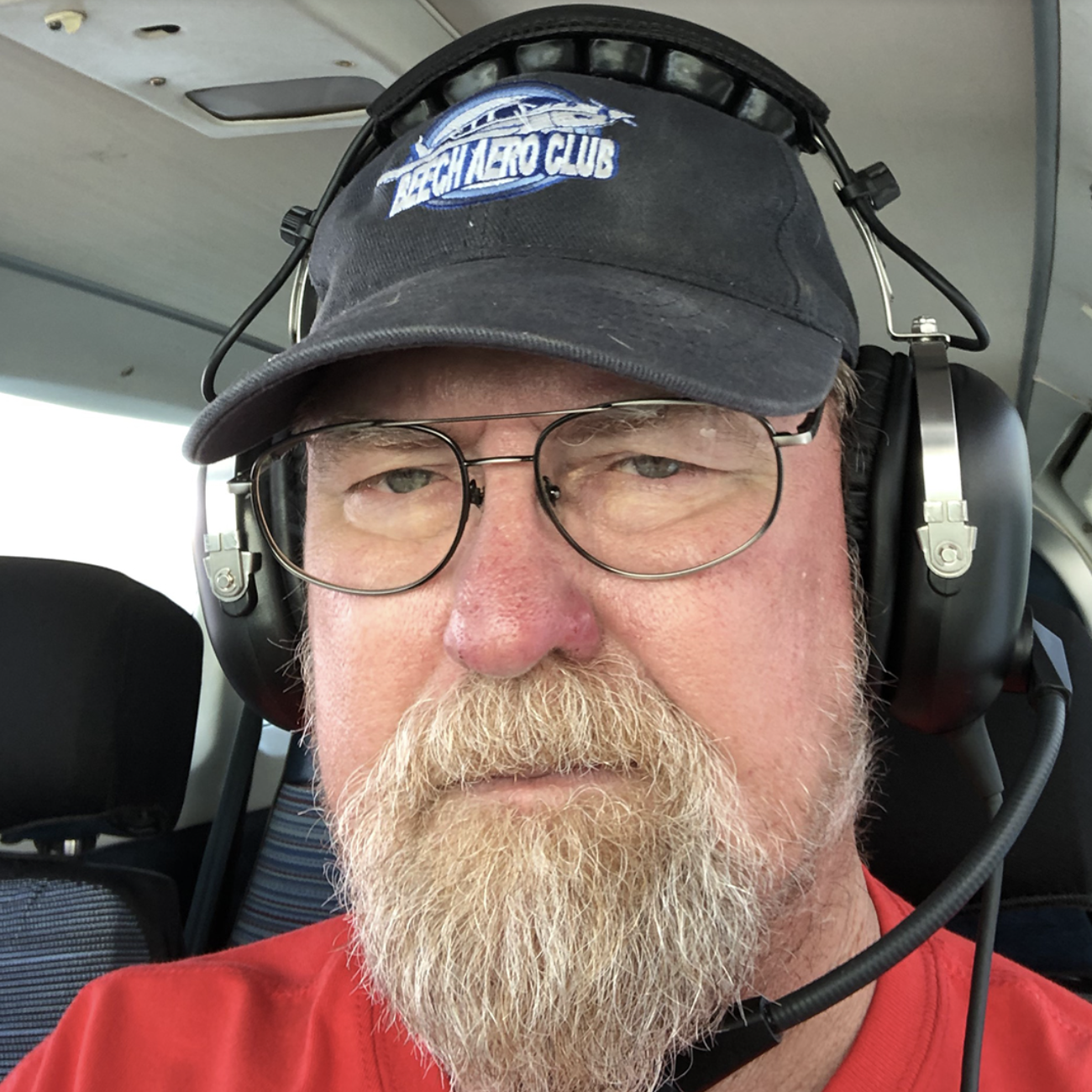 President, Beech Aero Club
Speaker Bio
Jeff Knight was born in Chatham, Ontario, Canada in 1958.  He joined the Canadian Army in the Corps of Royal Canadian Electrical Mechanical Engineers in September 1977.  In 1992 Jeff was commissioned from the ranks, becoming an Electrical Mechanical Engineering Officer.  He completed his last years as the Officer Commanding RCEME Squadron at 4 Wing Cold Lake, retiring in 2005 after 28 years of service.  
In July 2005, Jeff accepted a position at 4 Wing Cold Lake under contract to the military, providing training to Canada's fighter force in the CF-18 flight simulator.  In August 2020, Jeff retired for the second time after 43 years of continuous service, both in and out of uniform, with the Department of National Defence.
Jeff began his flying career in June 1974 and has flown from coast to coast to coast in Canada and many areas of the USA, including several trips to the Beechcraft Heritage Museum.    
Jeff first joined the Beech Aero Club in 2007 to help find the maintenance information and operating techniques he needed to help him get the most out of his Beech Aero Centre aircraft. In 2021, Jeff was elected President of the Beech Aero Club, the position he still holds today.  Jeff's goal is to provide, through the Beech Aero Club, access to the most current maintenance and operational techniques for all Beech Aero Centre aircraft pilots and their "Baby Beech's'.  Through presentations like "The Mouse Hunt," owners and pilots within and without the Club will be brought together to share information that will keep our aircraft serviceable and our piloting skills sharp for many years.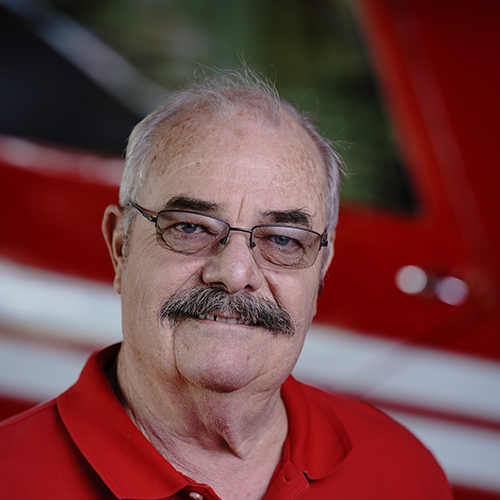 Steward, Beechcraft Heritage Museum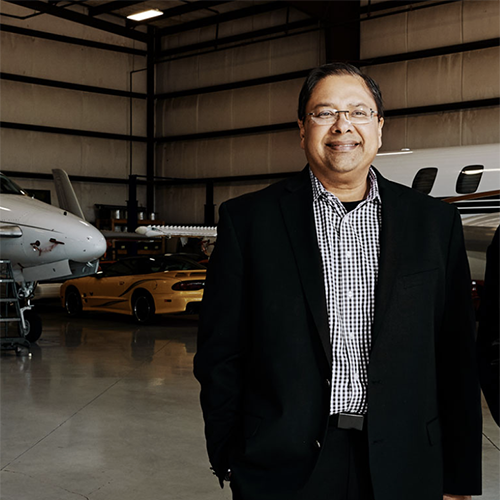 owner of two Beechcraft starships
Speaker Bio
Mr. Narayanan currently owns (2) Beechcraft Starships and is a consultant to NASA, DARPA, and the USAF in matters related to aircraft sustainment, composite aircraft construction, and flight hardware certification for space mission platforms, as well as other Defense Department military programs. Raj holds an Airline Transport Pilot rating and a BS from the University of Southern California and a Master of Science from the University of Miami in Aviation Safety Engineering and Quality/Business.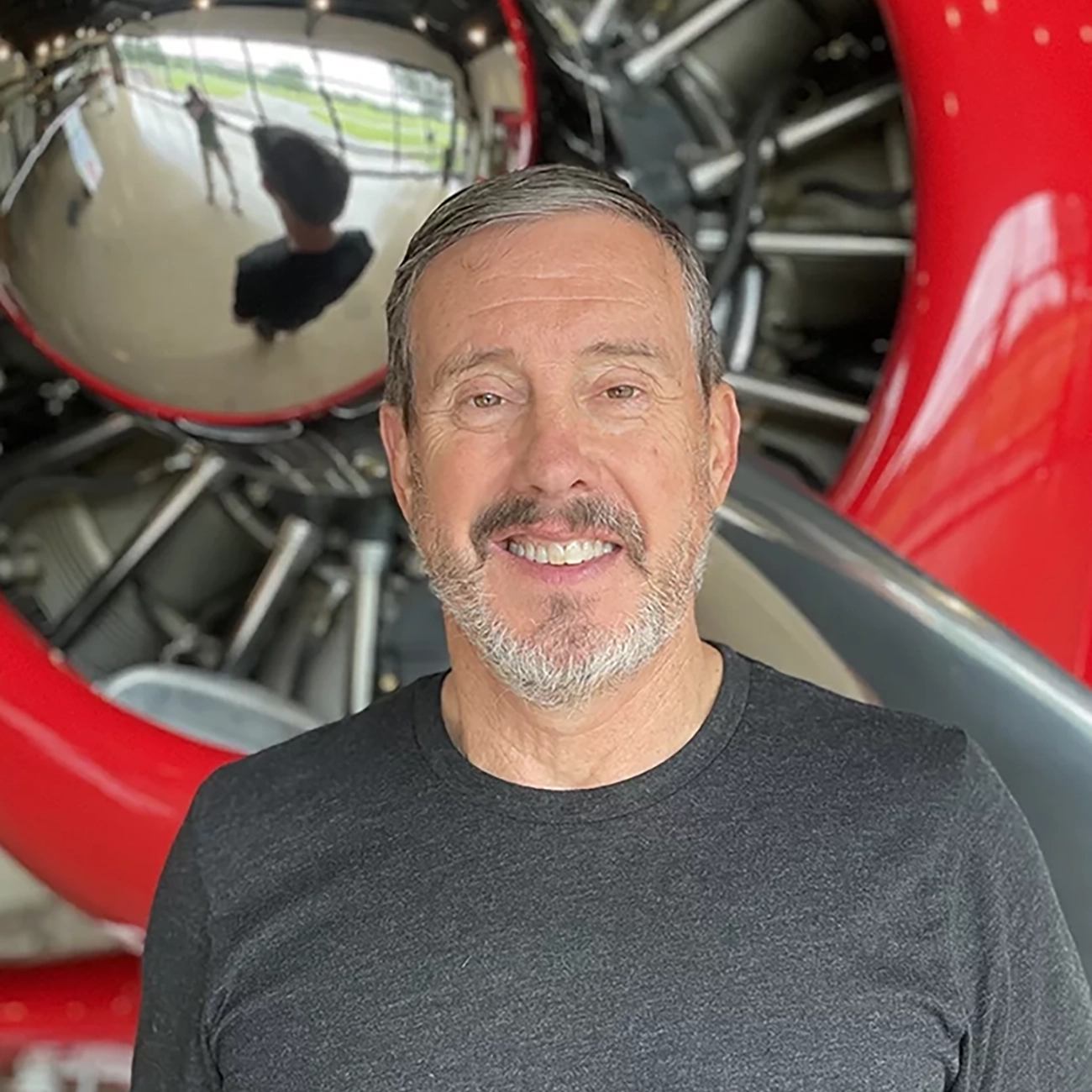 President, Beechcraft Heritage Museum
Speaker Bio
Charles L. Parish has presided as President of the Beechcraft Heritage Museum since 2015. Charles is a commercial pilot with instrument, multi-engine, seaplane and glider certifications. He has flown over 35 type aircraft in his lifetime. He is an active member of the EAA, AOPA, RAF and the Staggerwing Club organizations.
Charles grew up in an aviation enthusiast family and has extensive experience in a variety of aircraft. He has served on the Tullahoma Airport Authority; past Chairman of the Tullahoma Planning Commission; past President of the Rotary Club and an Eagle Scout of the Boy Scouts of America where he continues to volunteer.
Charles has a business background with Worth, Inc. sporting goods company and a B.S. degree from the University of Tennessee – Martin.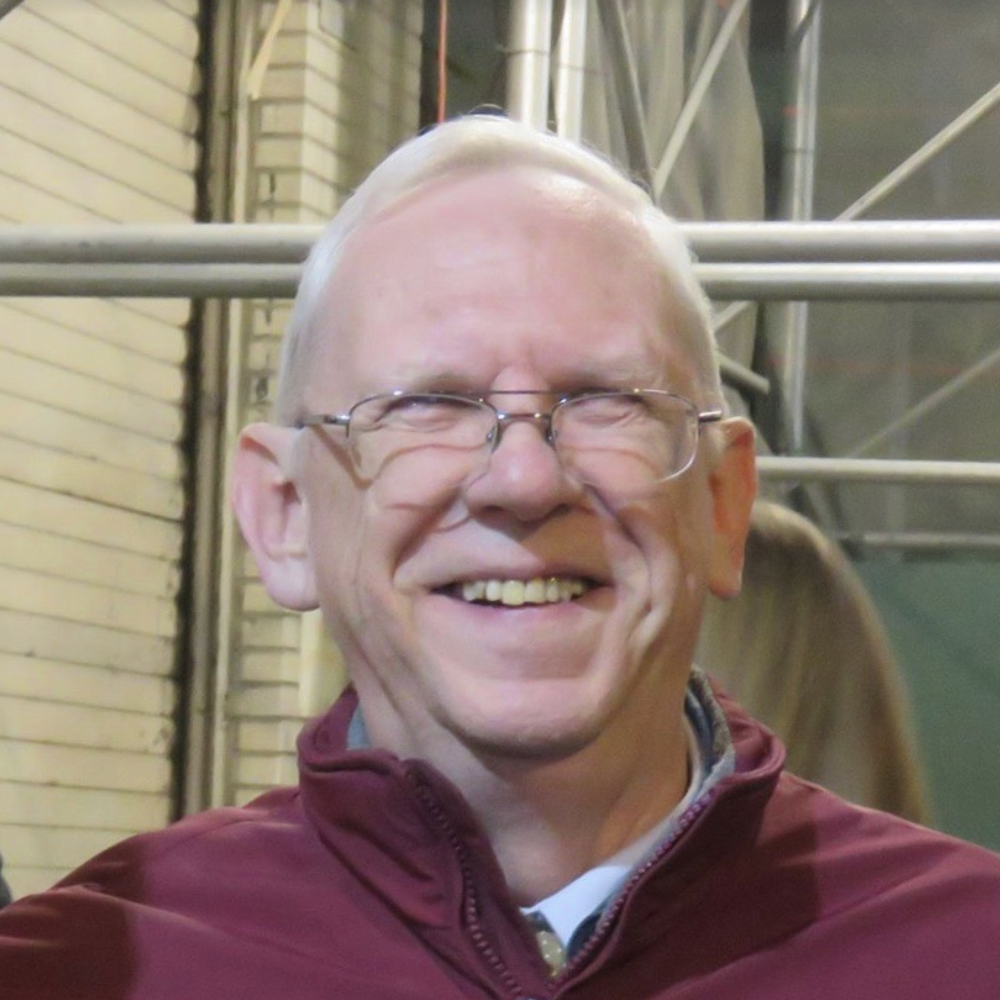 Museum Historian & Author
Speaker Bio
Bob grew up in Florida, Orange Co., NY, graduated from SUNY Oneonta and taught Jr. High Social Studies in Schenevus, NY, for 33 years. Upon retirement in 1997, he designed and built the Beech 18 displays and exhibits in the new Cianchette hangar. As the Museum's Historian, since 1992, Bob has attended all Beech Party (except '96 in San Diego), most with his late wife Dot. He began collecting photos and information about the Beech 18 in 1970 and is the author of the Museum's book, "Beech 18: A Civil & Military History". He's the very proud grandfather of four terrific young people.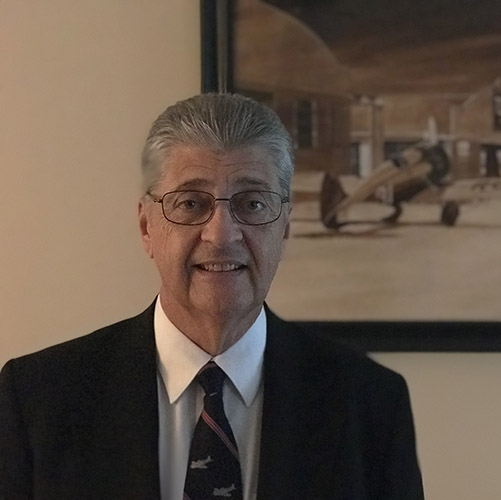 Author & Museum Historian
Speaker Bio
Edward H. Phillips is a freelance writer, active CFI, and A&P with more than 45+ years of experience in the commercial aviation industry, including 20 years as a Business Flying Editor for Aviation Week & Space Technology Magazine. Since 1978 he has researched, written, and published nine books about the men, women, airplanes, and companies that made Wichita, Kansas, the undisputed "Air Capital of the World," and contributed over 1,000 articles to various aviation technical and history magazines. Ed is an avid enthusiast of America's early decades of aeronautics spanning 1903-1950. He is a Vietnam Veteran and lives In Montgomery, AL.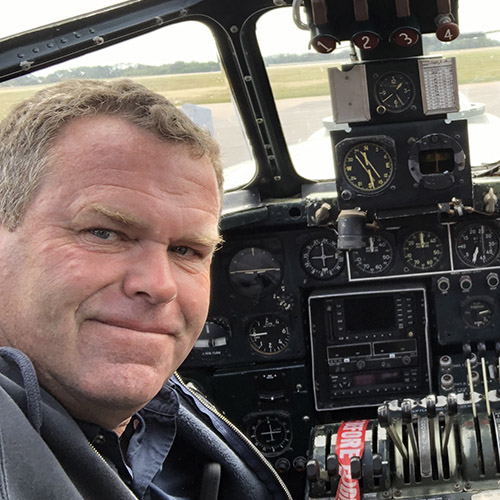 vintage aircraft owner and enthusiast
Speaker Bio
Taigh Ramey is the owner of Vintage Aircraft, which specializes in restoration, maintenance, flight training, technical material, and parts for the Beech 18 and warbird community. Vintage Aircraft has been in the Twin Beech business for over 30 years, and we love to help with anything we can. With over 4000 hours flying many different models of the Beech 18, and an A&P with IA privileges, It is my pleasure to help to promote the fantastic attributes of the Twin Beech both from a flying and maintenance perspective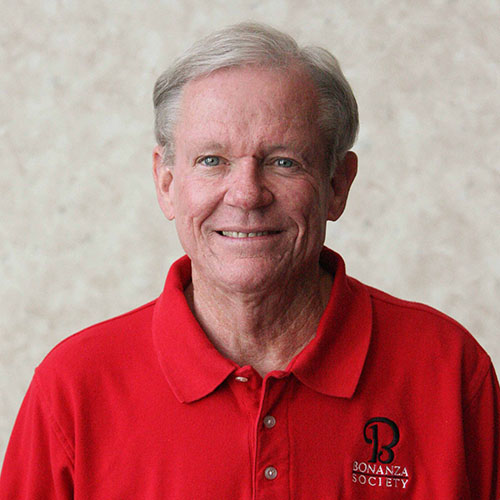 charter member, beech bonanza/Baron Museum
Speaker Bio
Mr. Ripley is a Beech Bonanza/Baron Museum charter member, established in 2004. He is the ABS Senior Technical Advisor and has been with ABS since 2005. Mr. Ripley designed and taught the ABS Maintenance Academy for mechanics. He spent 34 years with Delta Airlines in line maintenance, retiring in 2005. Mr. Ripley has owned and operated Southern Aero Services, Inc., a Beech Baron and Bonanza specialty shop just South of Atlanta, GA., since 1985. He currently holds A&P and IA maintenance ratings. In addition, Mr. Ripley has ATP SEL, SES, MEL, Comm Glider, CFII ASEL, and AMEL.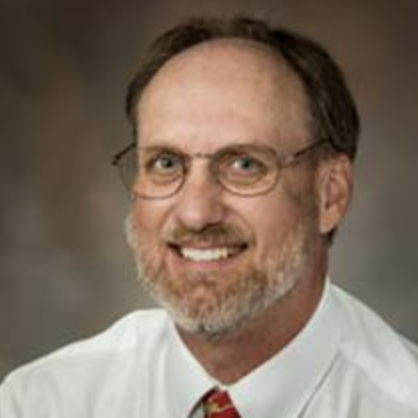 Author & Engineer with Textron Aviation
Speaker Bio
James is an Engineering Specialist at Textron Aviation Defense. He has been with Beech for 37 years and has worked on every production model since except Premier 1.  James was hired into the company as a test engineer just as the Starship was in the design phase.  Over the years, he has served in multiple engineering roles.  He designed test equipment, led the Aircraft Instrument Group, designed the flat panel displays on the T-6A, designed the cockpit and avionics integration on the model 4000 (Hawker Horizon), and is currently doing avionics & electrical FAA certification work on the T-6 and Military certification work on the AT-6.
James became an unofficial Beech historian because Beech co-founder Ted Wells was a friend of his family in the Wichita Sailing Club. He wrote a book (Master of the Sky and Sea) about himself and his aircraft pioneering and sailboat racing adventures.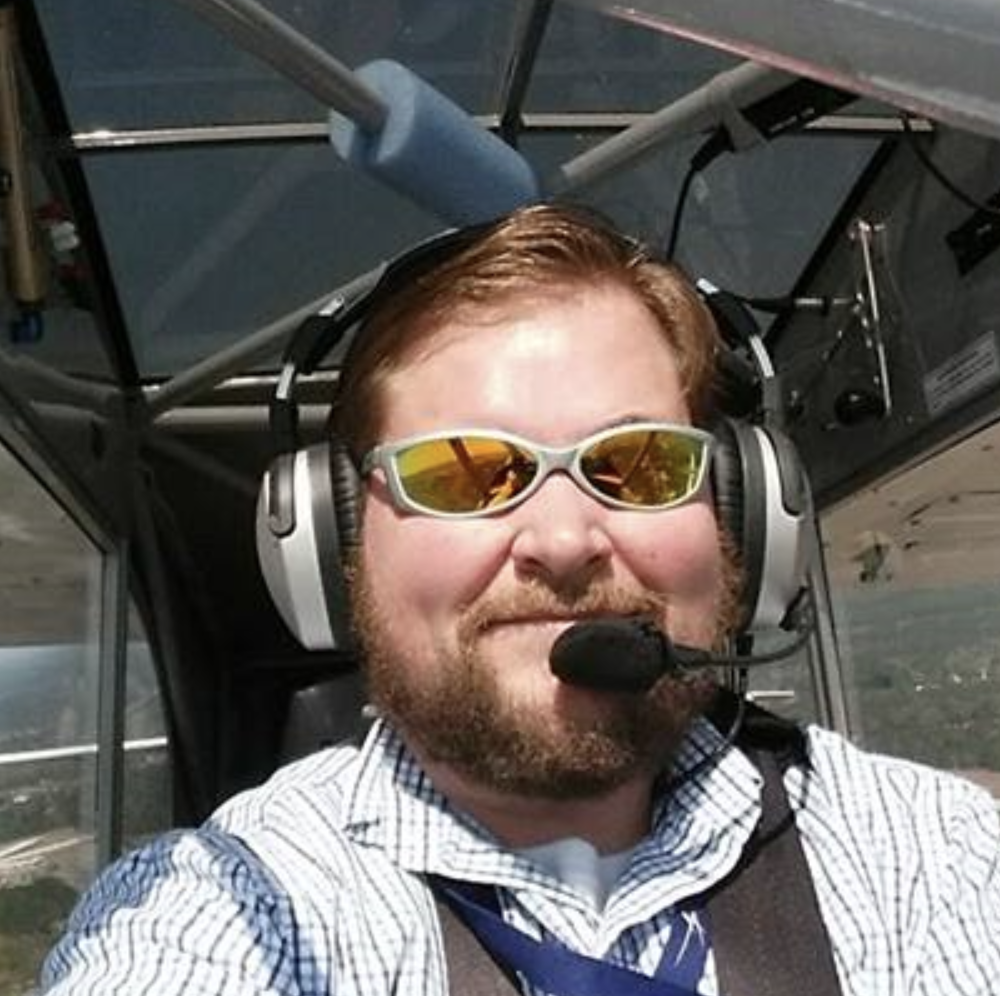 Short Take Off & Landing Exhibitionist
Speaker Bio
Jay Stanford is from Kingsland, Georgia. He has been flying his family's scratch-built Super Cub in Short Take-Off and Landing (STOL) competitions around the country, competing at Sun N Fun, Oshkosh, and other National STOL events. Jay works for Lockheed Martin Space as a project manager, and in his off time, he enjoys boating with the family, traveling, and practicing STOL. He looks forward to discussing STOL flying and demonstrating the competition environment again at Beech Party 2023.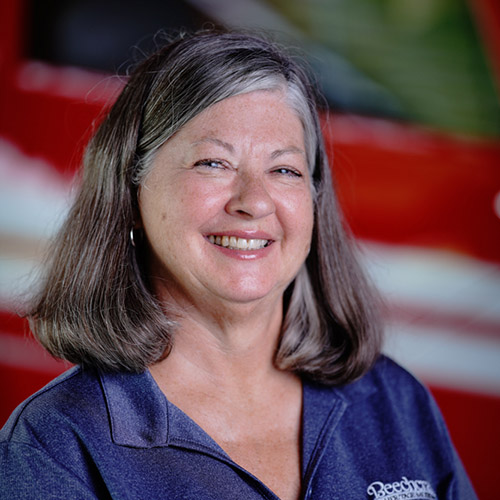 beechcraft heritage Museum Resident Director
Speaker Bio
Sherry has been the Resident Director of the Museum since the summer of 2015. She is a retired school teacher who manages all the membership, finances, and Gift Shop. She has been instrumental in the growth and success of the museum, and her passion for our history and membership is infectious.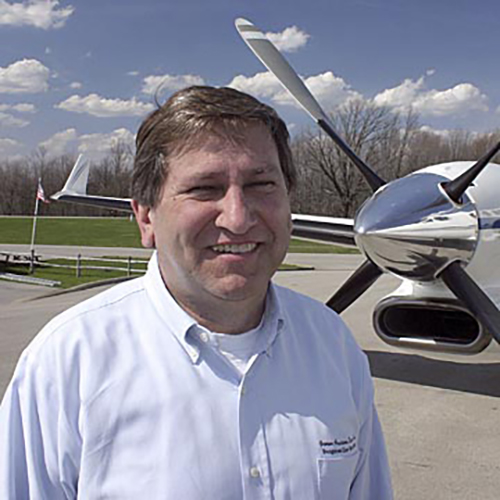 founder of gemco aviation
Speaker Bio
Mr. Stanko started Gemco Aviation in 1977 to provide professional aircraft maintenance services to aircraft owners in northeastern Ohio and Western Pennsylvania. Those good people have helped build our airport and aviation service business into a beautiful Mahoning Valley success story. He maintained the entire Beechcraft line, from the venerable Beech Staggerwing, to the entire Bonanza series (including the oldest flying Bonanza in the world) and on up to the Beech King Air cabin-class turboprop twins. Gemco Aviation is a 3-time FAA Diamond Award Maintenance Facility.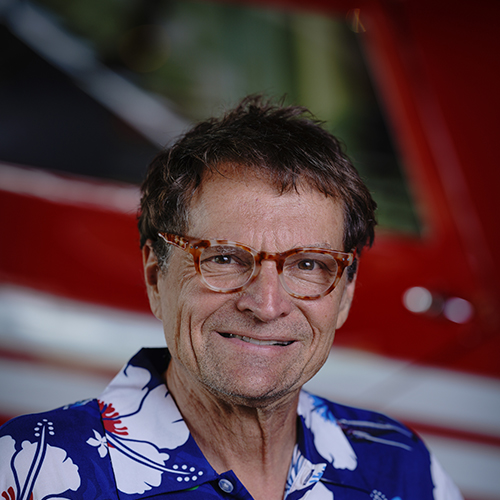 Curator, Beechcraft Heritage Museum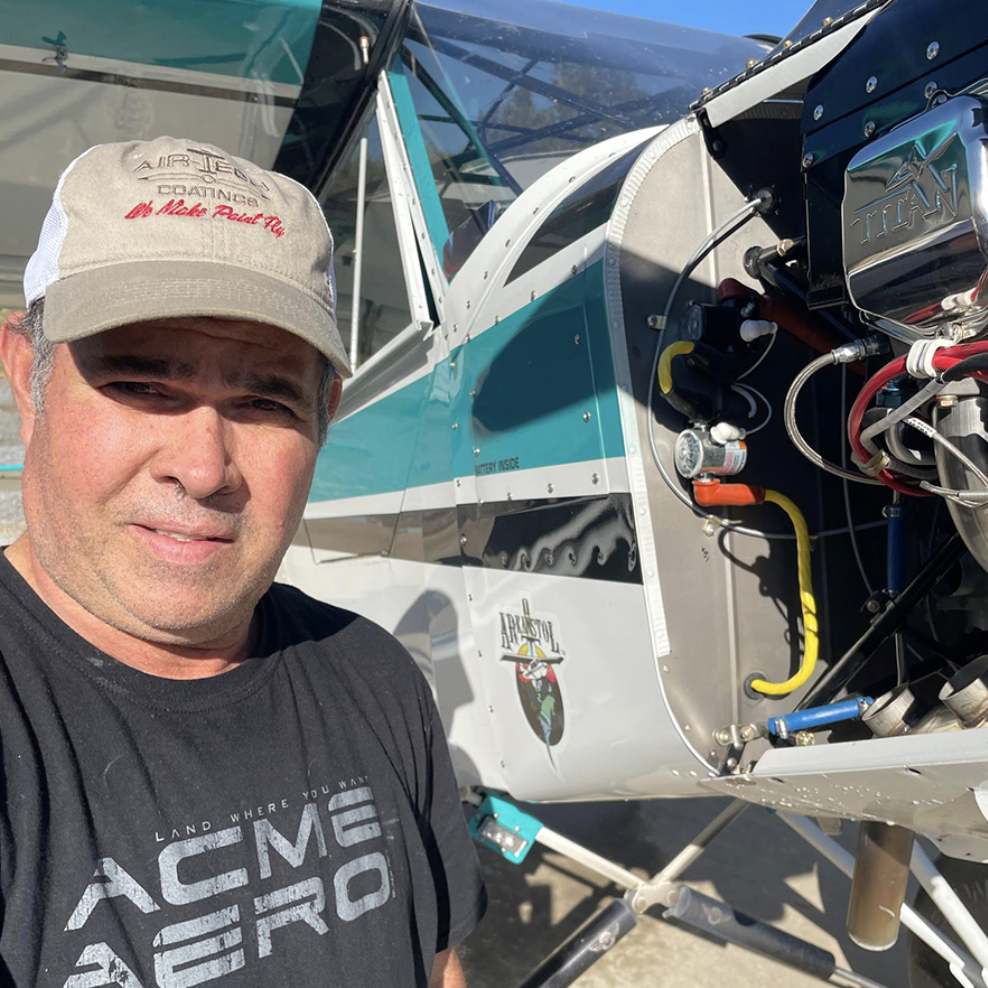 Speaker Bio
Robbie was farming rice in Arkansas until 2017. He has been an IA mechanic for twenty-plus years specializing in fabric aircraft. Robbie has owned and operated Airtech Coatings in Arkansas for the past five years. Airtech Coatings supplies an STC'd paint and fabric system for most models of aircraft. Robbie provides one-on-one or seminar training in a group on his airtech coatings system. Robbie likes to help people solve fabric problems, whether it is Airtech or another system.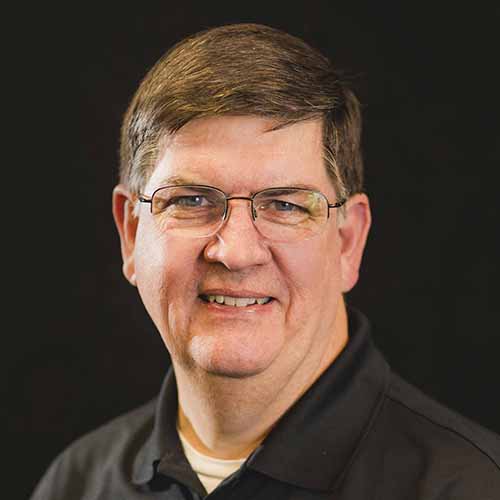 National Flight Instructor Hall of Fame
Speaker Bio
Thomas has specialized in Bonanza/Baron instruction for over 30 years. For the last 16, he has served as executive director of the American Bonanza Society's Air Safety Foundation. In 2015 Tom was inducted into the National Flight Instructor Hall of Fame.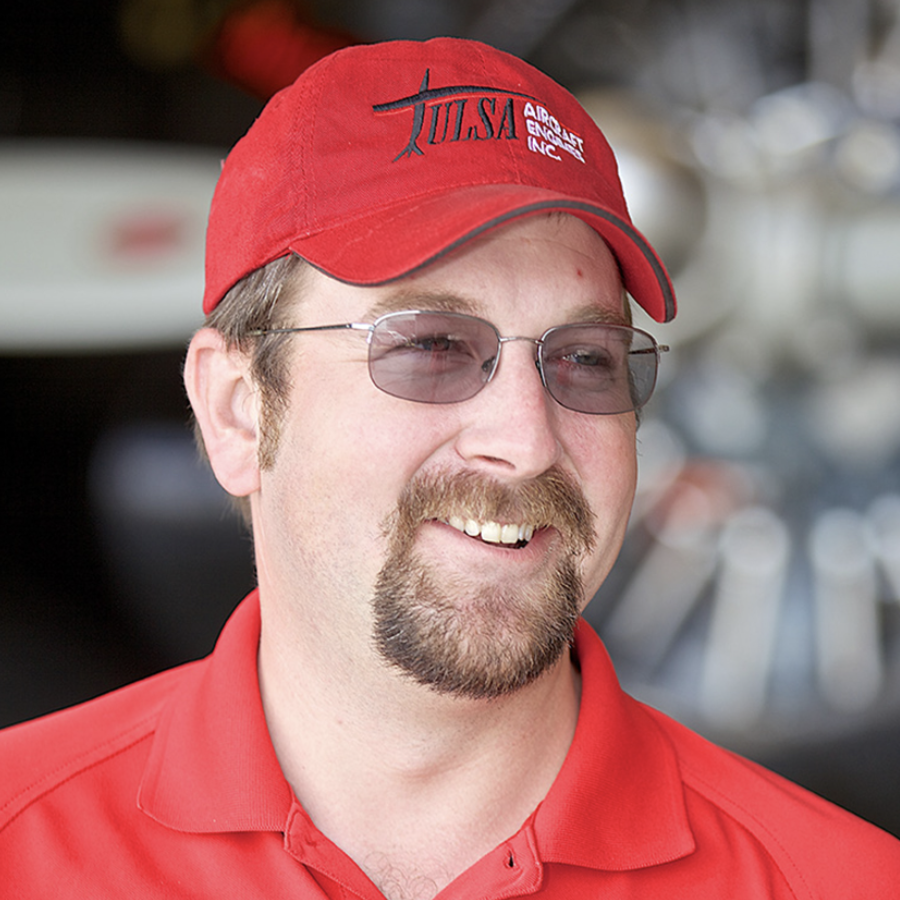 owner of Younkin Airshows
Speaker Bio
Matt is a third-generation pilot; son of legendary airshow pilot Bobby Younkin and grandson of infamous aircraft builder & restorer Jim Younkin. Matt began his flying experience at the age of 14, soloing his grandfather's 1928 Travel Air 4000 biplane at the age of 16.
Matt has eloquently followed his father's aerobatic career, famous for his astounding aerobatic Beech 18 airshows. He is proficient in over 85 airplanes ranging from the Piper Cub to the Boeing B-29. He is a fully rated flight instructor with 5,000+ hours of total flying time and presently resides in Siloam Springs, AR.
Matt continues the Younkin Airshows tradition by performing unique aerobatics in precision aircraft and aerobatics in unique aircraft.