authentically restored log structure
In this exhibit, you can interact with:
Mrs. Thaden's highly acclaimed 1929 Women's Air Derby Trophy

Mrs. Thaden's 1936 Bendix Trophy 

Mrs. Thaden's Pilot's Certificate, signed by Orville Wright of the "Wright Brothers." 

Many other aviatrix artifacts honoring Mrs. Thaden's very accomplished aviation career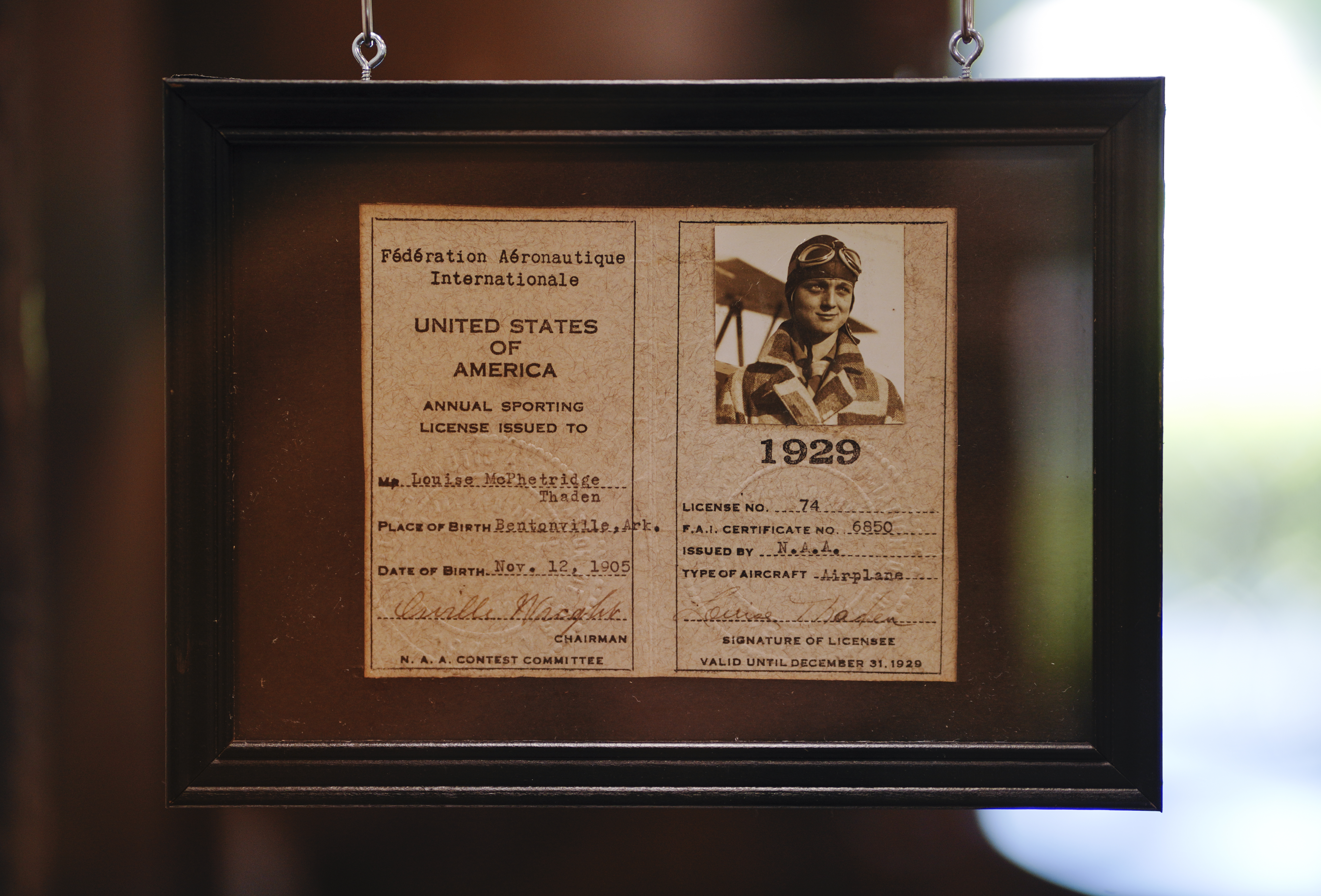 Introducing the "Hangar of Treasures"
Located adjacent to the Louise Thaden Library is the "Hangar of Treasures," Walter Beech Hangar, which has on exhibit:
First Beechcraft Serial #1 Staggerwing

The first Travel Air 1925 Model "A"

1929 Travel Air Mystery Ship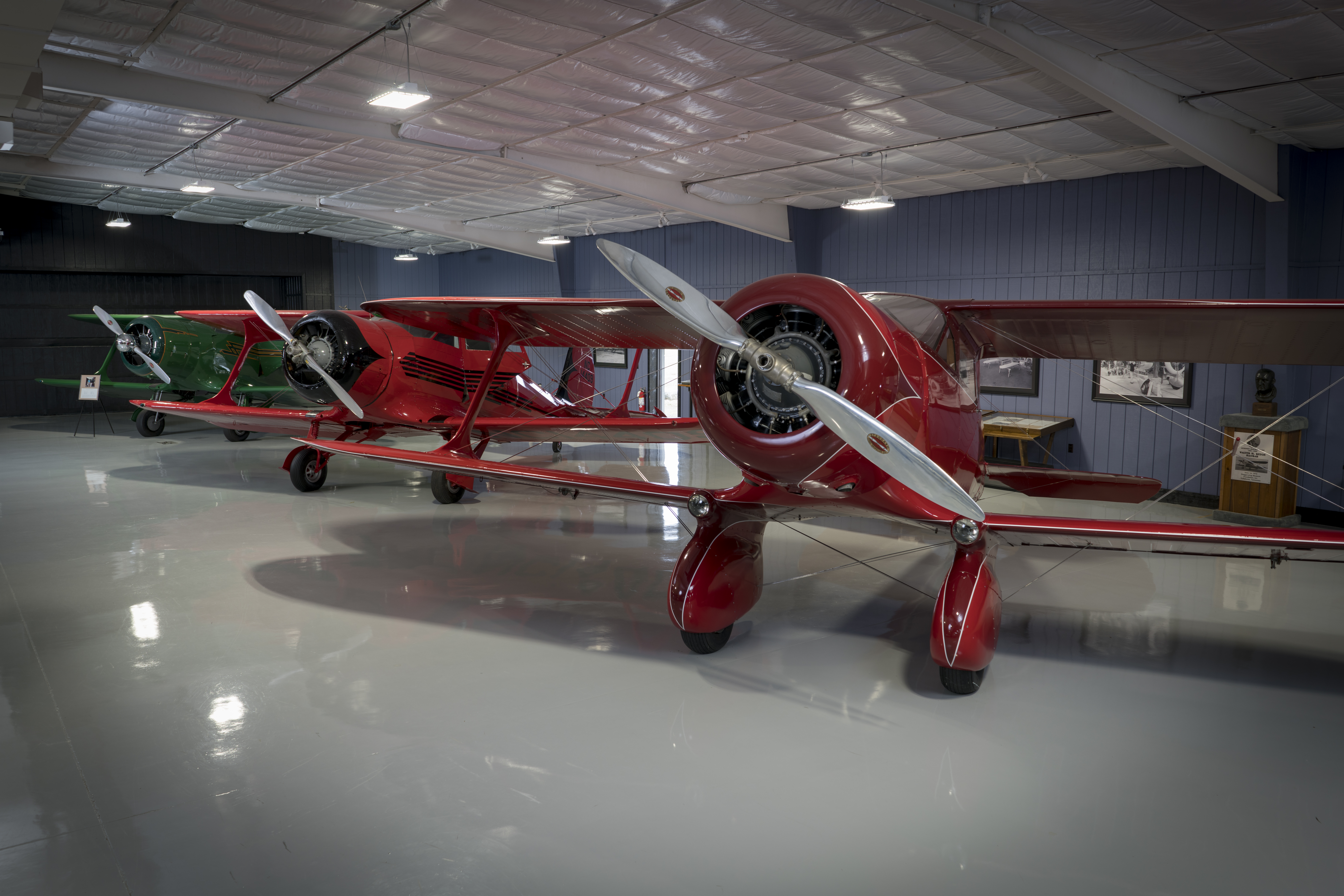 Museum Board Member Chuck Cianchette was the "sparkplug" in initiating the
In the 1990s the "Staggerwing Museum Foundation" expanded the following line of Beechcraft manufactured by Beech Aircraft Corporation, the Twin Beech 18. The Cianchette Hangar has on exhibit:
Early Model 1938 pre-war civilian Beech S18D; one of only three still in existence today

1946 D18S "Freight-Dog"

1959 Super E18S "Miss Maine"

1946 G17S

"Big Red"

UC-45J Cockpit Simulator

(hands-on)

, yes, children of all ages can enjoy!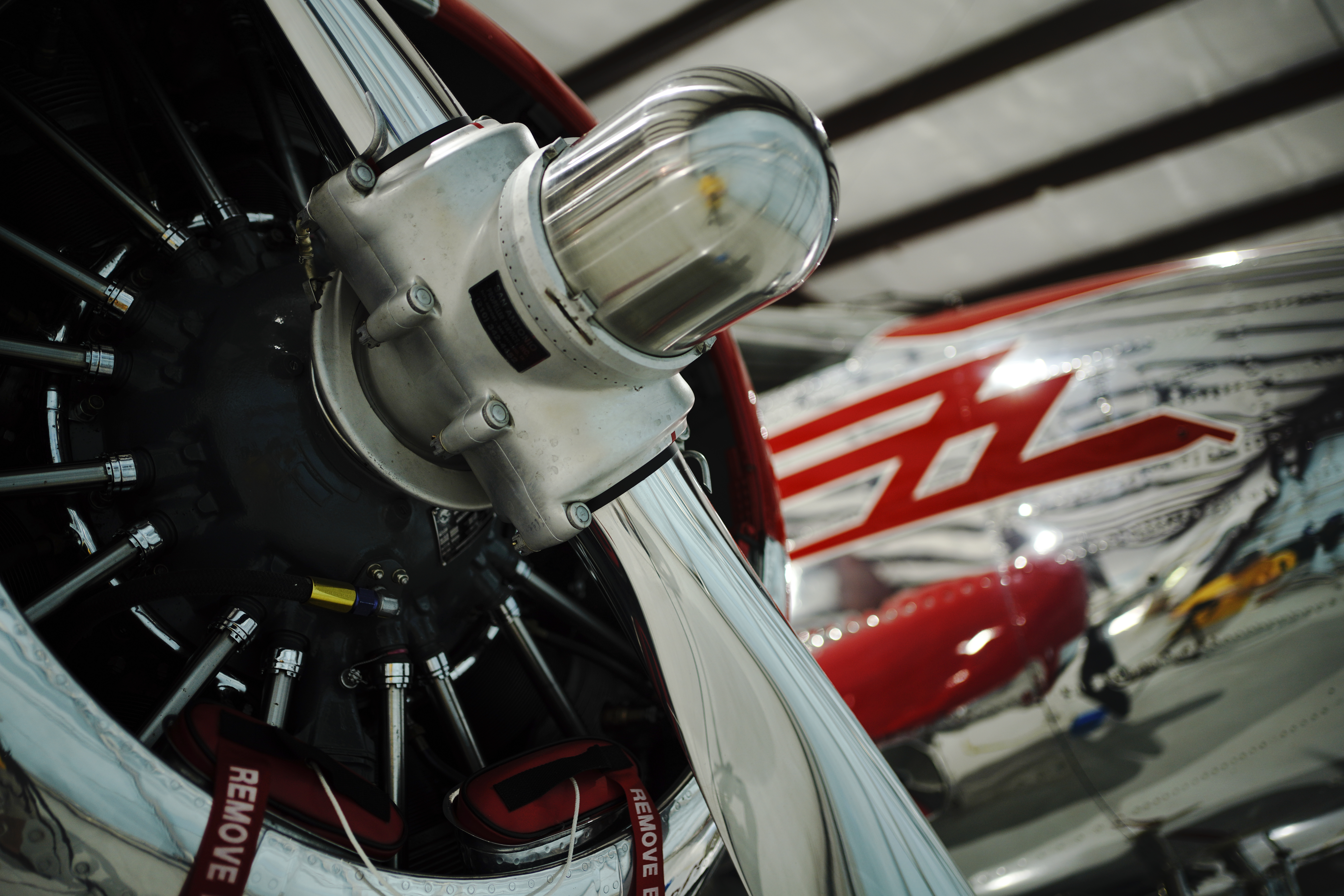 In 2004 Harold Bost encouraged the Museum to expand to include the 3rd and 4th generation of Beech, the Bonanza & Baron.
Beginning with 9,000 square feet to its now 36,000 square feet, the Bost Hangar has an extensive exhibit of rare and unique aircraft, including: 
1938 Model E17B Staggerwing displayed without its fabric covering

Model 2000 Starship

#49 of 53 manufactured

Early model Bonanza

~

 

Serial No. 9

Original Bonanza & Staggerwing Wind Tunnels

Model 2000 Starship

Early model Bonanza 
Several "Round the World" Bonanza models

The First Baron

The Last Duke

Bonanza V-35B "Cutaway"

 

3Z Musketeer – #3 of the "Fabulous Flight of the Three Musketeers"

Military Exhibit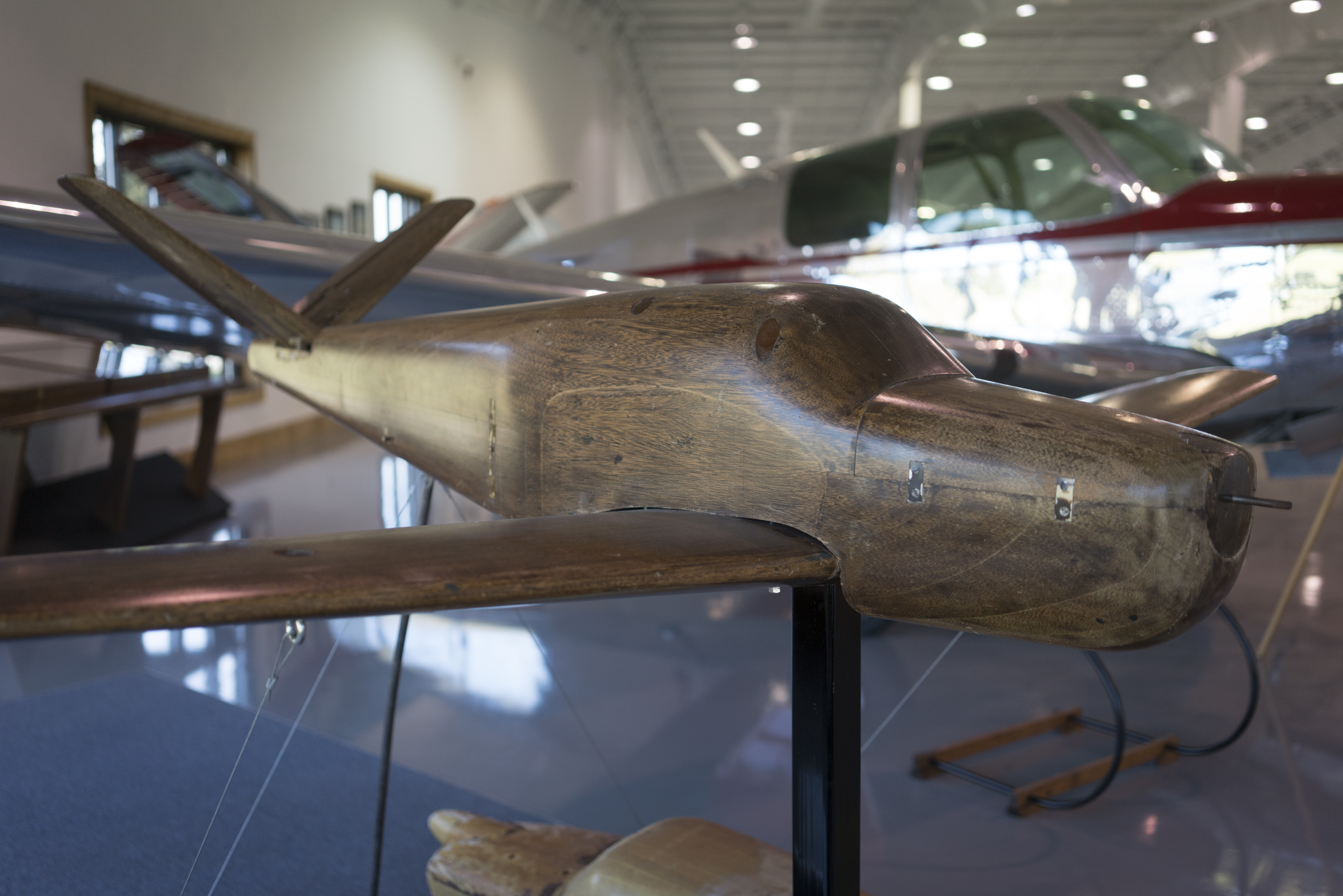 explore a snapshot of the past 
Original Beech Family portraits and artifacts

Original paintings and personal Beechcraft collections